Posted by

AJ Health and Wealth

on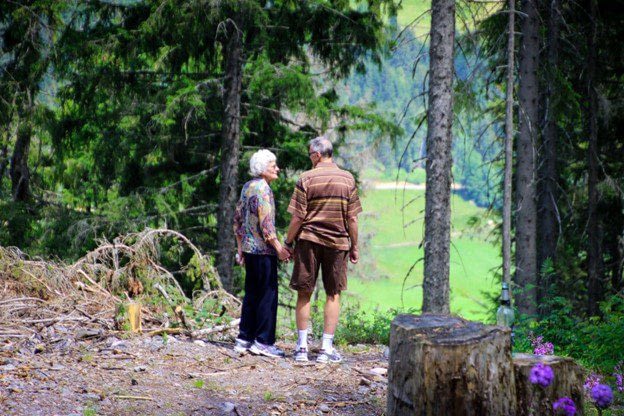 If you're a senior in a new relationship and thinking about marriage, first of all, congratulations! You could be about to embark on a terrific new adventure but there are still a few stipulations to consider, including finances, housing, insurance, and kids. Today, AJ Health and Wealth has some tips to guide you through the process.
Finances
As always, getting married in your senior years can pose a dilemma when it comes to finances. You may have developed your own spending/saving habits and this can create complications when it comes to sharing/combining accounts. Work out early on how you intend to distribute income, assets and savings – if one of you earns less (or possesses less) you may decide it makes sense to share household costs proportionate to a percentage of income. Alternatively, you may decide a joint bank account is most convenient and helps you to cover expenses efficiently.
Housing
Naturally, you'll also have to decide what to do about housing. If one or both of you owns a home that's more space than you need, you might consider downsizing. You might even want to switch to renting in order to avoid some of the usual upkeep that goes with owning a home. Luckily, there are plenty of apartments available for rent in Pace, and you can search by size, price, and even view an interactive 3D map to help find the one that's best for you.
Insurance/Medicare
When you become married, you also become responsible for each other's medical bills. This situation can be complicated in the event of a serious illness or if one of you needs to be admitted to a nursing home, as costs for this can rise to over $100,000/year. Applying for Medicaid can also prove complicated when married as anything over $126,420 of "countable assets" shared between you will result in rejection. Medicaid eligibility does contain loopholes, however, and it's often worth consulting with an expert to determine whether it's possible to navigate these in a way that is advantageous for you and your partner.
Kids
If one or both of you have kids, the same considerations as usual apply. Open communication can help everyone to agree on how much of an active role your partner will have in the life of your children. It may also be necessary to speak about if/why your new partnership may affect their inheritance – this is especially necessary if your spouse is much younger than you. An elder law attorney can prove invaluable in this instance, helping you to craft an estate plan that protects your wishes.
When it comes to senior marriage (as is the case with all relationships), honesty is key. Take the time to talk about these issues before they arise and don't forget to enjoy the ride.
AJ Health and Wealth is a full service agency specializing in Medicare. If you have any questions, we're here to help!
Filed Under: Retirement Planning
|
Tagged With: retirement annuities, Retirement Budget, retirement planning, retirement planning brewton al, retirement planning gulf breeze, retirement planning milton florida, retirement planning navarre florida, retirement planning pace florida, Shared Expenses