Posted by

AJ Health and Wealth

on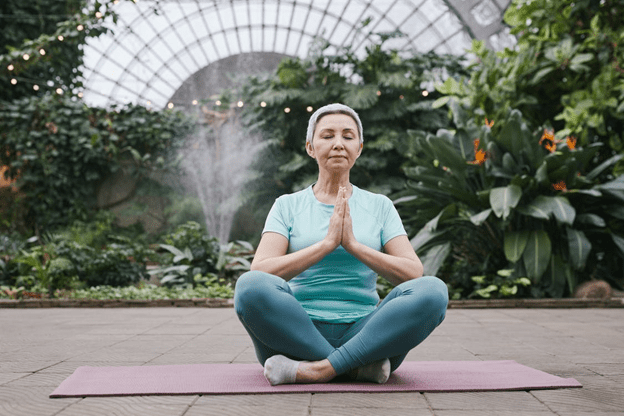 There are many ways to enjoy a healthy lifestyle. You can join a gym, purchase exercise equipment, dine at a healthy Vancouver restaurant, or book an activity holiday. However, all these things have one thing in common — they can all put a dent in your finances. So here are some alternative and far less costly ways to stay healthy.
The experienced and well-trained agents at AJ Health and Wealth can answer all your health insurance and Medicare questions and put together a comprehensive plan.
Buy in Bulk
In 2021, shoppers paid 6.4% more for their groceries than in 2020, according to the consumer price index. One way to reduce your grocery bill is to buy food in bulk. Buying these non-perishable items can save you money and ensure you eat healthily:
Dried beans and lentils
Frozen fruit
Frozen poultry
Frozen vegetables
Honey
Oats
Dried fruits
Whole grains, such as quinoa and wild rice
Dried pasta
Chia seeds
Peanut butter
Protein powder
Apple cider vinegar
There's little difference in the nutritional value of fruits or vegetables, whether fresh or frozen. If any nutrient value is lost during freezing, it's minimal.
Cut Down on Transport Costs
Sometimes a car or public transport is necessary to get from one place to another; however, a 5-minute trip to the school to drop the kids off surely isn't one of them.
Not only can you save money on gasoline, car maintenance, and parking by taking these and other shorter journeys on foot, you also benefit from it healthwise. A brisk daily walk can help you:
Maintain a healthy weight and cut excess body fat
Prevent conditions such as heart disease, stroke, high blood pressure, and diabetes
Improve your cardiovascular fitness
Increase muscle endurance
Increase energy levels
Strengthen bones and muscles
Improve mood, memory, and sleep
Reduce stress
Strengthen the immune system
The added benefit to taking your kids to school on foot is that it creates good habits for an active lifestyle for you and your children.
Take Advantage of Employee Wellness Programs
More than three in five organizations across the globe had a dedicated wellness budget in 2019, a figure that's expected to rise 7.8% over the coming years.
Employee wellness programs help improve an employee's health and well-being through physical activity and health education to positively affect morale and job satisfaction and improve productivity.
Examples of wellness programs include:
Exercise programs and activities
Weight-loss programs
Stress-reduction programs
Help with quitting smoking
Health risk assessments
Screenings
Nutrition education
How to Monetize Your Healthy Lifestyle
People are always looking at ways to save money while living healthily. You can use this to your advantage by offering advice through an affiliate marketing blog, which allows you to earn a passive income. Another idea is to open a yoga studio or an online store selling sporting attire. If you decide to go down this route, consider forming an LLC. This business structure has numerous benefits, including tax advantages, flexibility, less paperwork, and of course, limited liability. Before registering, learn how to start an LLC in Florida.
More Than Just Saving Money
By walking the kids to school, buying certain foods in bulk, and utilizing your employer's wellness programs, you may save more than just money. You may be saving your life.