Posted by

AJ Health and Wealth

on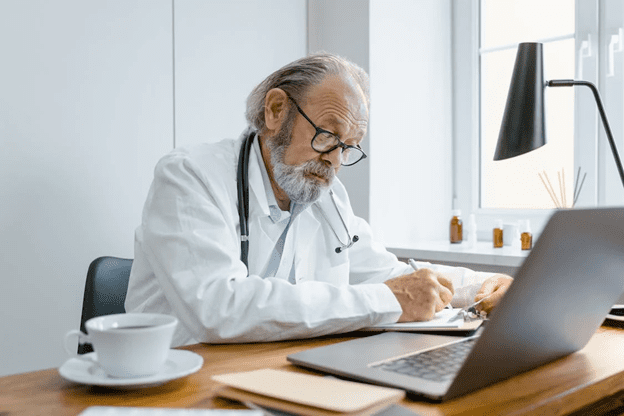 None of us like to think about losing the ability to function as we age. If you have senior loved ones, you may already be aware of this. Although it's not fun to acknowledge, if we live long enough, all of us will need some help. While your parent or other senior loved one still has good intellectual function, initiate some conversations with them about managing their finances.
How to have the conversation
You could open the conversation by telling your loved one that you've been planning ahead for yourself, in case, at some point, you might need someone else to have access to your financial information. You might ask for advice on saving for retirement. Talk to them about what matters most and what's important to them in the future they envision. Focusing on desired outcomes is a good idea before you begin requesting access to bank statements and bills. If your loved one is already losing ground intellectually, bills are piling up, you've noticed strange purchases or donations or they are being contacted by collection agencies, then your approach should be damage control. You may need to freeze their accounts, get a credit report, and apply for power of attorney.
How you can help
If your loved one needs help but not a complete takeover of their finances, you could set up an automatic bill paying for them. Explain what power of attorney is and why it's a good idea to have one. Set aside a time when the two of you can sit down, and they can educate you about their expenses, income, and any issues that concern them. You'll probably need to do this more than once and ask questions about retirement benefits, annuities, debts, wills, and general financial plans. Make it a point to document everything, both the information they provide and the steps you decide to take. If you decide to obtain power of attorney, make sure to communicate with other family members about the situation.
Selling a business
If your senior loved one owns a business and it has become too much for them to manage, before you step in, ask them if they have a plan or have made arrangements for this situation. If they have, assist them in carrying these out. If not, get a third-party valuation of their business, to find out what it's worth. This should include all the assets of the business, ranging from product inventory to the value of the real estate where it's located. A business broker can do the valuation, as well as advise you on needed steps to prepare for selling, and may also help you find a buyer.
Help with refinancing or selling their home
If your loved one is short on cash, you may be able to help them refinance their home.
If your senior is a veteran, a Veterans Affairs Interest Rate Reduction Refinance Loan or IRRRL, which could result in lower monthly payments due to a lower interest rate, and the closing process is generally easier and more streamlined. If the home is sold, make sure you have a solid plan for how the resulting money will be invested or used to support your senior.
Is a senior living arrangement needed?
Most of us hate the idea of having to leave our homes, but sometimes with increasing health concerns, moving to a better living situation can lift a host of worries from the senior and their family. Is your loved one having trouble with the tasks of daily living or having difficulty keeping up with home maintenance? Do you feel that their safety is at risk? If the answer to any of these questions is yes, then it's time to consider other living options. Independent living, assisted living, or memory care are the different categories, each offering different levels of care.
Helping a senior manage financial matters can be critical. Whether you help them plan for the future and avoid financial scams or step in to get things back on track when they go astray, help to sell a home or business, or simply set up automatic bill paying, your assistance may be the thing that helps to make their retirement years more comfortable and free of worry.
If you're in Florida and want help with Medicare choices, financial planning, or retirement planning, consult AJ Health and Wealth.
Filed Under: Retirement Planning
|
Tagged With: retirement annuities, retirement planning, retirement planning brewton al, retirement planning gulf breeze, retirement planning milton florida, retirement planning navarre florida, retirement planning pace florida